March 29, 2023
Posted by:

marigone

Category:

Balline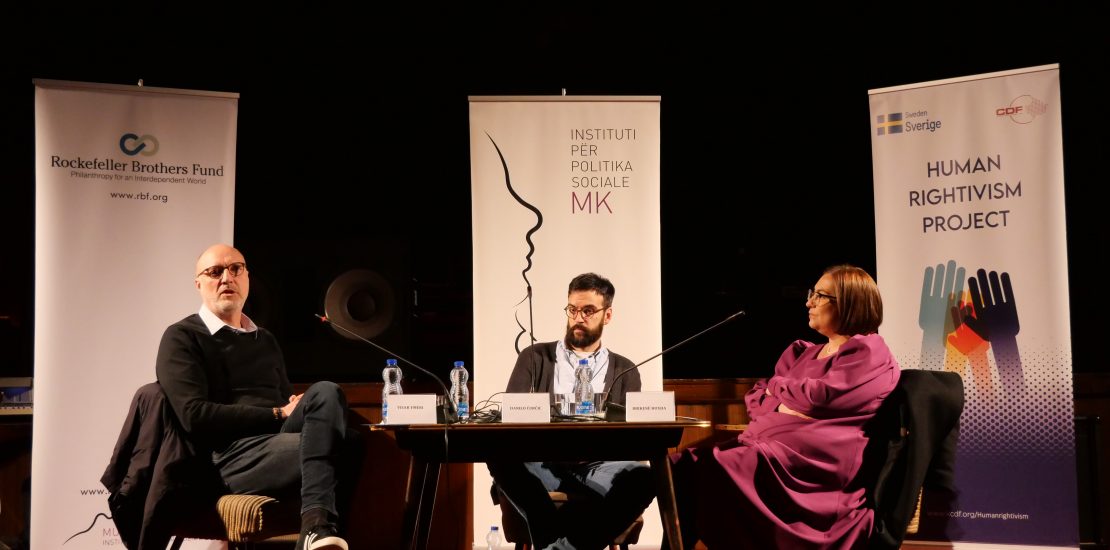 The lack of trade unions in certain sectors, weak union organization in general, lack of labor law enforcement and political arbitrariness remain some of the main problems for workers' rights in the region.
These were the conclusions of the panel discussion on labor rights in Kosovo and Serbia, organized by the Institute for Social Policy Musine Kokalari.
"The problems are similar between us as far as the issue of workers' rights is concerned, therefore the region must be treated as a whole. In Serbia, the state has established flexible rules to favor investments while turning a blind eye to workers' rights, while the Labor Law is often not applied" asserted Danilo Ćurčić from A11 Initiative for Economic and Social Rights in Belgrade.
For Brikena Hoxha, Executive Director of the Kosovar Initiative for Stability – IKS, Kosovo has set minimum standards for labor rights. "From the non-harmonization of labor legislation with European directives and to the lack of safety at work, as well as problems with social security and the minimum wage, Kosovo remains one of the most problematic countries in the region for workers' rights," she stated.
The panelists also discussed on new challenges regarding the migration of local workers and the lack of protection of the rights of workers who come mainly from the East. "Weak trade unions, worker migration, the gray economy and the lack of infrastructure to protect young workers coming from abroad remain important problems today", concluded Visar Ymeri, Executive Director of IPS Musine Kokalari, moderator of this discussion.
The purpose of organizing this discussion was, in addition to comparing the state of workers' rights across separate economic realities in the neighborhood, to exchange the experiences of the societies of the respective countries in relation to the challenges faced by workers on both sides of the border. Likewise, the possibilities of cross-border social cooperation of civil society and trade unions should be addressed to increase the level of solidarity and thus strengthen the voice and possibility for greater social justice, protection and advancement of working conditions, and greater social equality. Regional cooperation in the protection of workers, environmental protection, justice and social cohesion is indispensable.
The discussion aimed at identifying common problems and opportunities for improving workers' rights was supported by the Swedish Embassy, Community Development Fund CDF & Rockefeller Brothers Fund.
March 28, 2023